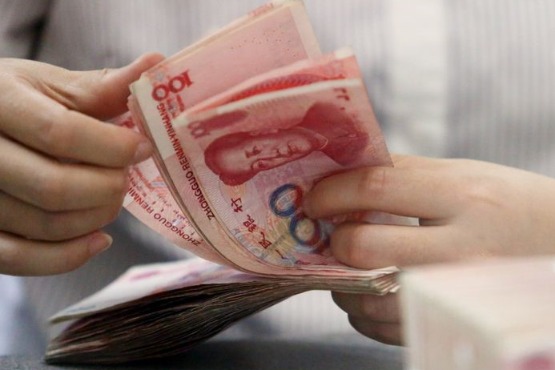 Chinese college students with financial difficulties can apply for more interest-free loans as the government has increased the loan ceilings for undergraduate and postgraduate students, according to a new notice.
Undergraduate students can apply for a maximum of 12,000 yuan ($1,860) in loans per person each year, according to the notice, which was released recently by the ministries of finance and education, the People's Bank of China and the China Banking and Insurance Regulatory Commission.
The new limit is an increase of 4,000 yuan. Postgraduate students can apply for up to 16,000 yuan each year, up from 12,000 yuan, the notice said.
The loans should be mainly used to cover tuition and accommodation, and any extra money can be used for daily expenses, the notice said, adding that the new policy has been implemented since the start of the autumn semester.
Students do not need to pay the principal or interest while they are still in college and can apply for a five-year probation period after graduation, during which they only pay the interest, said Assistant Finance Minister Ou Wenhan.
The maximum period of a loan is 22 years, Ou said at a news briefing organized by the State Council Information Office on Tuesday.
"No college student should drop out of school due to financial difficulties and enabling all students to change their destinies and realize their dreams through education affects millions of households, national development and the future of the Chinese nation," he said.
Student loans are part of China's financial aid package to help college students. Other assistance includes scholarships, subsidies and tuition fee waivers, he said.
Different forms of financial aid to college students totaled 124 billion yuan last year, benefiting 36.7 million students, he added.
Huang Jiayu, an official at the Ministry of Finance, said the increases in the loan ceilings will not put too much pressure on students to repay the loans and the ratio of nonperforming loans will not increase much as most students who apply for loans do not choose the maximum amount.
As the personal credit system and people's awareness about the importance of credit improves, college students have been more active in repaying their loans, he said.