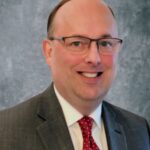 Radford Joins Indiana's DOXA Insurance
DOXA Insurance Holdings in Fort Wayne, Indiana, hired seasoned insurance veteran, Kellam Radford, as national program director.
Radford has broad experience on both the carrier and MGA sides of the business, specifically in program management, distribution and underwriting.
Doxa Insurance Holdings is a Midwest-domiciled holding company that acquires specialty niche-focused insurance distribution companies such as managing general agencies, wholesale brokers, program administrators, and retail agencies.
Michigan's AF Group Names Hicks Sr. VP
Lansing, Michigan-based AF Group added Mike Hicks as senior vice president of digital experience. Hicks will be responsible for providing key leadership of the innovation, customer experience, business transformation and information technology teams, further strengthening AF Group's focus on best serving the rapidly changing needs of its valued customers.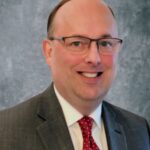 Hicks formerly served as senior vice president and chief information officer for Emergent Holdings Inc., with technology oversight for AF Group, Advantasure, Senior Health Services and Covantage Health Partners.
During his 25-year career, Hicks has held senior-level positions with Guardian Life, MassMutual Financial Group, The Hartford Life Insurance Co., The Phoenix Life Insurance Company and Lincoln Financial Group.
Topics
Indiana
Was this article valuable?
Here are more articles you may enjoy.
The most important insurance news,in your inbox every business day.
Get the insurance industry's trusted newsletter