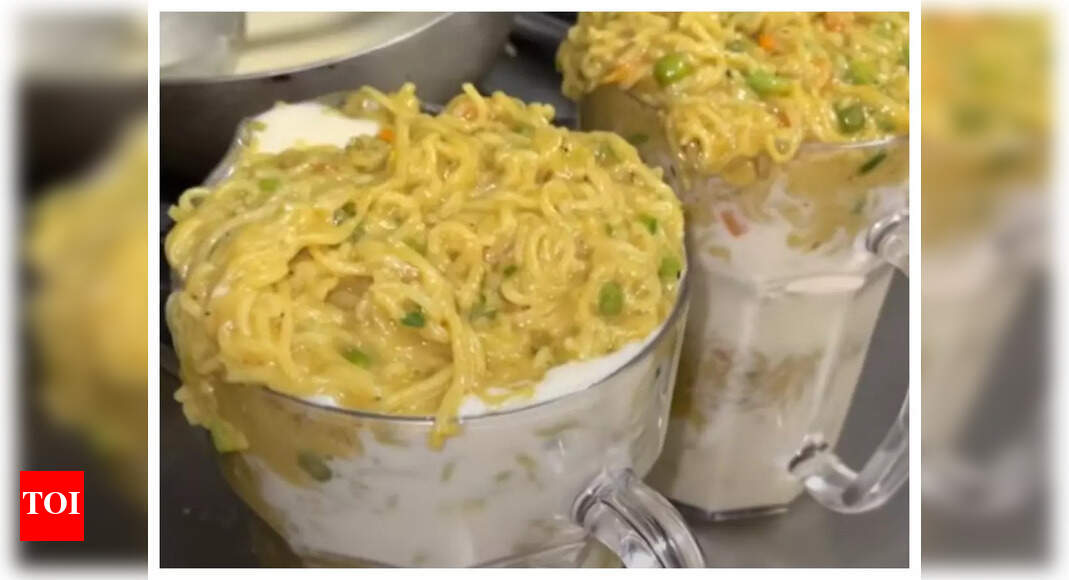 We all have grown up eating different variations of savoury maggi. Some of us like it plain and then there are people who prefer to have it with lots of veggies. While all these categories of maggi lovers sound quite normal, there are some crazy people too, who are adding maggi to pani puri, gulab jamun, and so on. The latest addition to this list of bizarre fusion of maggi is Maggi Milkshake. We recently came across a tweet doing rounds on social media where two milkshake jars are filled with thick creamy milkshake and are garnished with lots of Maggi. Take a look at the tweet:
The tweet was shared by a user called Mayur Sejpal and the tweet reads, "Some idiot share this with me…Maggie Milk-shake…. Jinda pakadna hai in banane waalo ko". Till now the tweet has received 236 retweets and 2040 likes.

As soon as the tweet went viral, maggi lovers started pouring in their comments. An angry user expressed his reaction with a meme that reads, "Garud puran mai iske liye aalg saja hai."
Another user wrote, "Gujrat wale hi koi hoga, aise Mahan kaam wo log hi karte hain."
Gujrat wale hi koi hoga, aise Mahan kaam wo log hi karte hain 😄

— NIkhil 🧘 (@NickDa23) September 11, 2021
So, will you try this unique variation of maggi? Share your thoughts in the comment section.
Thum Image Courtesy: Twitter/mayursejpal